LOCATION: 7117 Sunshine Dr S, St. Petersburg, FL 33705, USA

ARCHITECT: Al Willingham
BUILT: 1969

SIZE: 1,827 SF
ORIGINAL FUNCTION: Residential 
PHOTO CREDITS: Zillow.com / Troy Willingham 
ABOUT THE PROJECT: 
Designed by architect Al Willingham in 1969, this 12 sided "duodecagon" was constructed years before the other neighborhood homes for his family of 5.  With an exterior of floor-to-ceiling wall-to-wall glass doors the inside of the home had an unobscured panoramic view of the surrounding pine trees and nature.  Broad overhangs protect the glass from direct sunlight and sunlight bounces off the roof to naturally light the ceiling of the clerestory over the central 12 sided room which Al called "the hub".  In the early 70's Al and his father, an engineer, created a rooftop solar water heating system perhaps making this one of the first houses to "go green".

ABOUT THE ARCHITECT: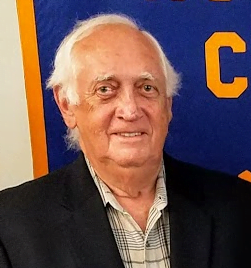 Al Willingham was the project architect for the previous St Pete Pier, the inverted pyramid while working for Harvard Jolly architects.  He married architect Anet Willingham in 1981 and they were responsible for the city's most significant historic preservation projects including the Carnegie Library on Mirror Lake, the Studebaker building now home to the USGS at USF, the St Pete Coliseum, the Hyde Park Historic Design Guidelines, and the Bring Back the Vinoy PAC which saved the Vinoy from demolition.
Al and Anet are retired in California. Eldest son Troy is a healthcare architect here in St. Pete.
MORE PHOTOS: